About Us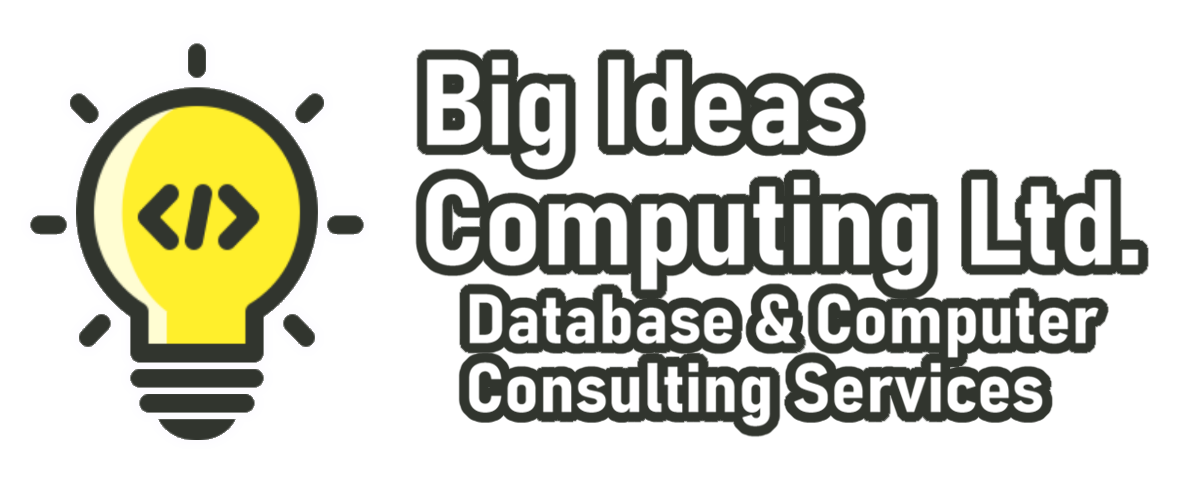 Big Ideas Computing Ltd. is a privately-held company founded in 2015 and incorporated as Big Ideas Computing Ltd. in 2020. We are committed to building innovative solutions at reasonable prices.
We are a small company with the big idea of creating a super popular web interface for internal business data. If you think we're dreaming then you're absolutely right! But having been in the database development industry for more than 25 years, we know how painful and annoying it can be to stand up a truly functional and solid interface for existing data. It should be easy, but it never is.
We aim to change that.
If you have a suggestion, question or concern, just drop us a line and we will be happy to help. We will do our best to get back to you within 24 hours.
Our Emails

Address

Sales: [email protected]
Support: [email protected]

Note: If your question is support-related then you will be best served by going to our support page.

Big Ideas Computing Ltd.
9100 169 st
Edmonton, Alberta,
Canada T5R 2X1