Purchase License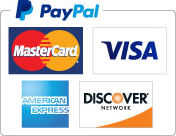 Once you have installed dbFront it will calculate a server key for your system. Please provide that key below when making your purchase.
You can find your server key in the Help / About dialog in dbFront.
If needed, we do offer the option of purchasing your license via a Purchase Order.
* Canadian Pricing converted for your convenience.
dbFront Professional

Full License

No expiry,
100 users,
1 year of support

149

dbFront Professional

Extended Support

Add 1 year of support and maintenance to your existing professional license.

49

dbFront Enterprise

Full License

No expiry,
Unlimited users,
1 year of support

449

dbFront Enterprise

Extended Support

Add 1 year of support and maintenance to your existing enterprise license.

149

dbFront Enterprise

Add Site Licence Addon
+ Extended Support

Upgrade to a 3 server site license key tied to a specific Major version of dbFront and an email address. See: Site Licensing
3 enterprise licenses,
Add 1 year of support and maintenance.

449

dbFront Enterprise

Upgrade from Pro
+ Extended Support

Upgrade your existing professional license to an enterprise license.
Add 1 year of support and maintenance.

299

dbFront Site

3 Enterprise Licenses

3 enterprise licenses,
No expiry,
Unlimited users,
1 year of support
Site License

899

dbFront Site

Extended Support

Add 1 year of support and maintenance to your existing site license.

299

dbFront Site (GF)

Extended Support

Add 1 year of support and maintenance to your existing single server site license.

199

dbFront Site (GF)

Upgrade to a 3 Server Site License
+ Extended Support

Upgrade to a 3 server site license key tied to a specific Major version of dbFront and an email address. See: Site Licensing
3 enterprise licenses,

Add 1 year of support and maintenance.

449