Purchase License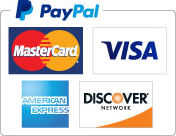 Please install, register and test your dbFront install prior to making your purchase. Once you are ready to purchase then you will find your server key and purchase link in the Help / About dialog in dbFront.
If needed, we offer the option of purchasing your license via a Purchase Order.
* Canadian Pricing converted for your convenience.
dbFront Professional

Full License

No expiry,
100 users,
1 year of support

199

dbFront Professional

Extended Support

Add 1 year of support and maintenance to your existing professional license.

66

dbFront Enterprise

Full License

No expiry,
Unlimited users,
1 year of support

599

dbFront Enterprise

Extended Support

Add 1 year of support and maintenance to your existing enterprise license.

199

dbFront Enterprise

Add Site Licence Addon
+ Extended Support

Upgrade to a 3 server site license key tied to a specific Major version of dbFront and an email address. See: Site Licensing
3 enterprise licenses,
Add 1 year of support and maintenance.

599

dbFront Enterprise

Upgrade from Pro
+ Extended Support

Upgrade your existing professional license to an enterprise license.
Add 1 year of support and maintenance.

399

dbFront Site

3 Enterprise Licenses

3 enterprise licenses,
No expiry,
Unlimited users,
1 year of support
Site License

1199

dbFront Site

Extended Support

Add 1 year of support and maintenance to your existing site license.

399

dbFront Site (GF)

Extended Support

Add 1 year of support and maintenance to your existing single server site license.

299

dbFront Site (GF)

Upgrade to a 3 Server Site License
+ Extended Support

Upgrade to a 3 server site license key tied to a specific Major version of dbFront and an email address. See: Site Licensing
3 enterprise licenses,

Add 1 year of support and maintenance.

599