Crystal Reports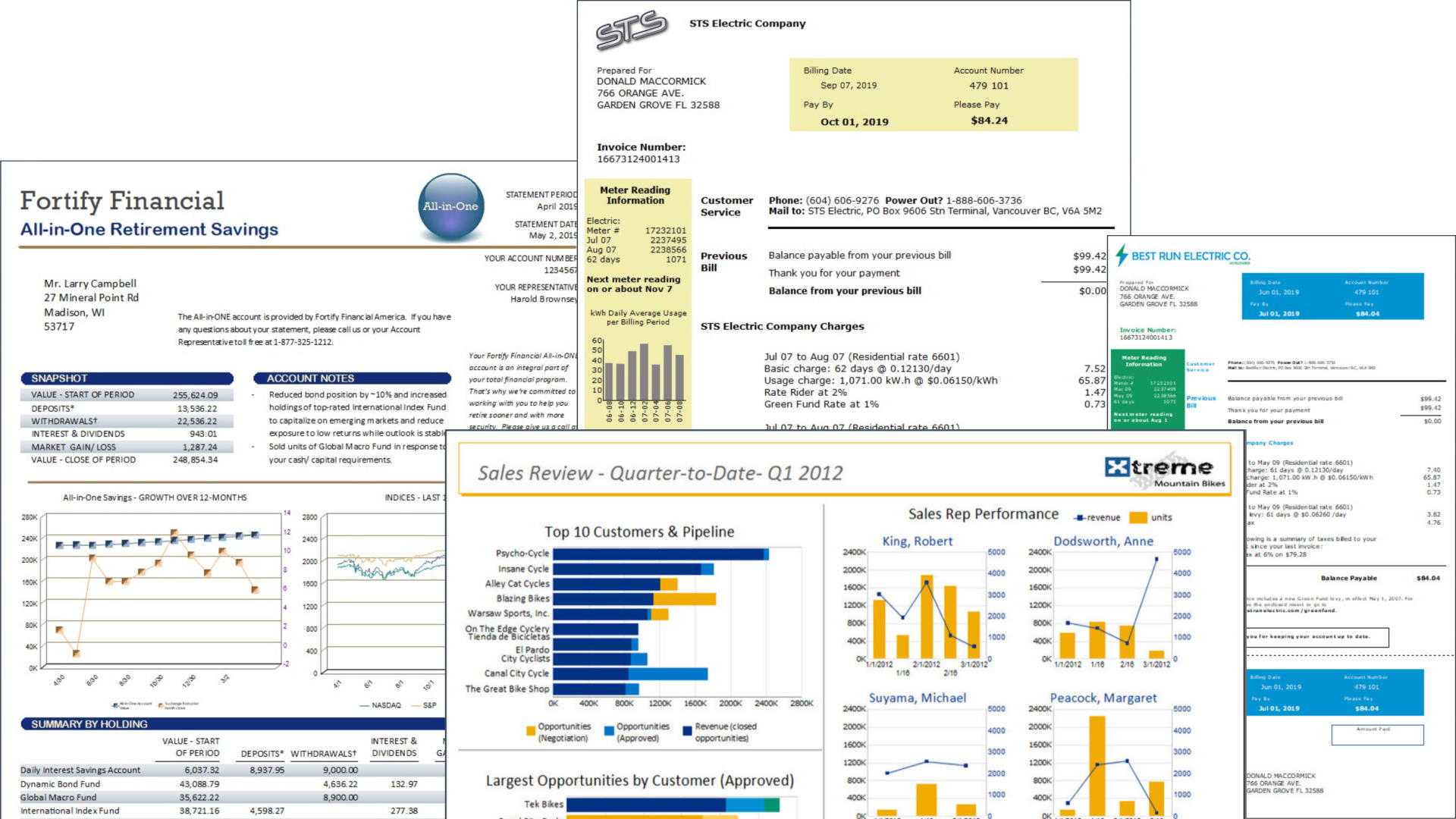 dbFront has the ability to directly process and print Crystal Reports. Users can optionally choose to print to a server-attached printer, view it as a PDF or download the output as either CSV, DOC, PDF, RTF, TSV or XLS.
Administrators have the ability to specify a specific report destination to enable one-click print or download.
Creating a Crystal Report
The reports should be created and tested with SAP Crystal Reports.