Is it worth the time?
dbFront is written by obsessive-compulsive perfectionists who love sweating the details. We would normally have trouble with this chart.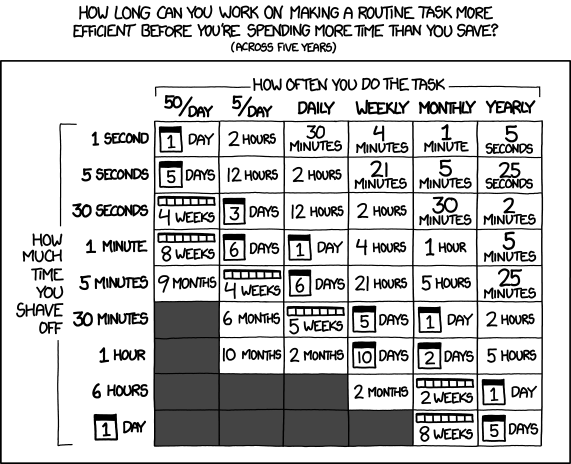 https://xkcd.com/1205/
Thankfully we have found a way to increase the numerator so now we feel justified feeding our perfectionist tendencies. The more people that use dbFront, the more liberated we are in being our natural selves.
Thank you for making us happy.
Free trial
dbFront offers a 30-day free trial so that you can download, install and test it in your environment. After the trial you can continue to use the FREE version of dbFront for up to 3 users. Please review the video tutorials and plan to start a free trial today. We believe you will be impressed.