Database Preferences
The database preferences screen is where you set up the initial and main properties for the database.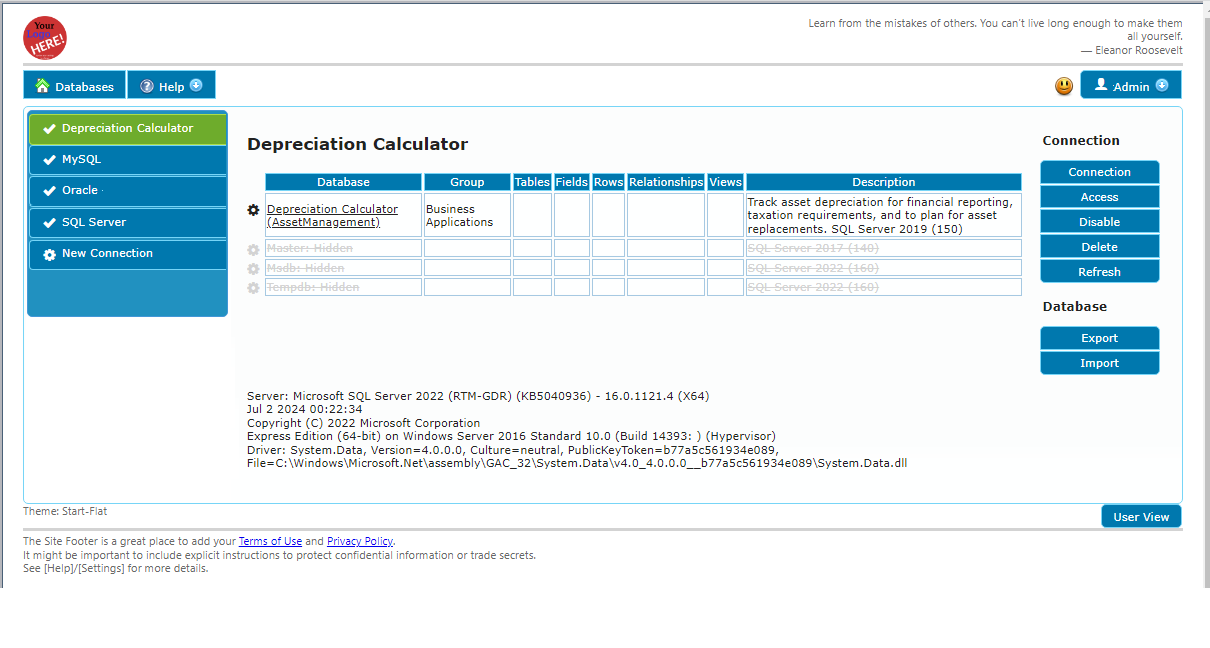 You can view the first part of the video Adventure Works in 5 Minutes to see a walkthrough of the Database Preferences.
Below we cover the following topics:
To access the Database Preferences you would click on the gear next to the database name in the advanced Database view.
Next Step
The next step is to open the database and start updating the table and field preferences as needed