Table Preferences
The Table Preferences is where you setup how the table will appear including the fields that will be available in the grid and details pane.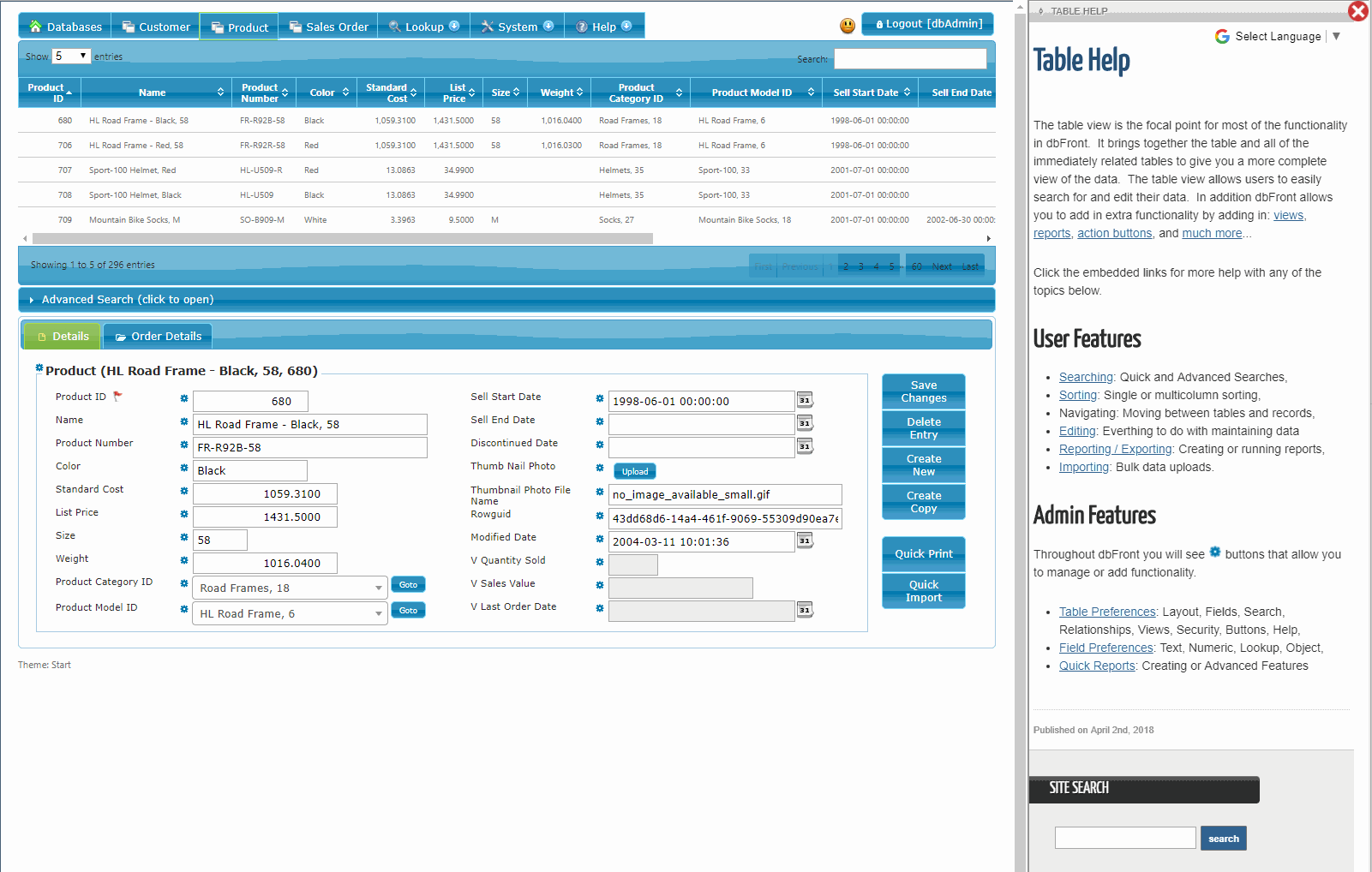 You can view the latter part of the video Adventure Works in 5 Minutes to see a walkthough of the Table Preferences.
To access the Table Preferences you would click on the gear icon next to the table name in the details tab. You can see the details tab in the image to the right.
Main Table Preferences
The main preferences allow you to set the table caption, caption fields and its role.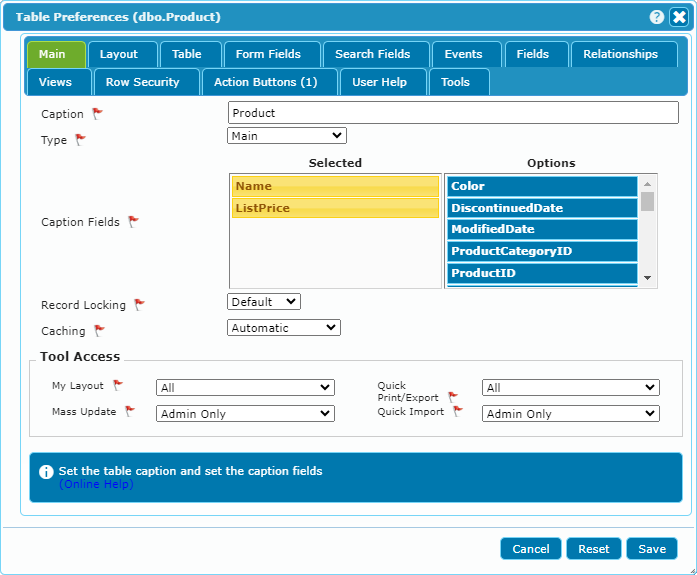 Caption: The Display name of the table as seen in the menu and other places.
Type: Allows you to change how this table is accessed and used. For more details see the Manage Tables section of the page: Database Preferences.
Caption Fields: The fields that are used to name the current row. In the example we chose the Lastname and Firstname columns. You can see this in action in the full page image at the top of the screen.
Quick Print Access: Allow Admin or all users to create and run their own Quick Reports.
Quick Import Access: Allow Admin or all users to perform a Quick Import.
Tables Views
The Table Vies tab allows for the ability to add one or more views to a table. The purpose of table views is to make extra column information available.. For more details see Table Views.
Row Security
The Row Security tab is used to manage user access to the individual table rows. For more details see Row Security.
Next Step
The next step is to: