Table Preferences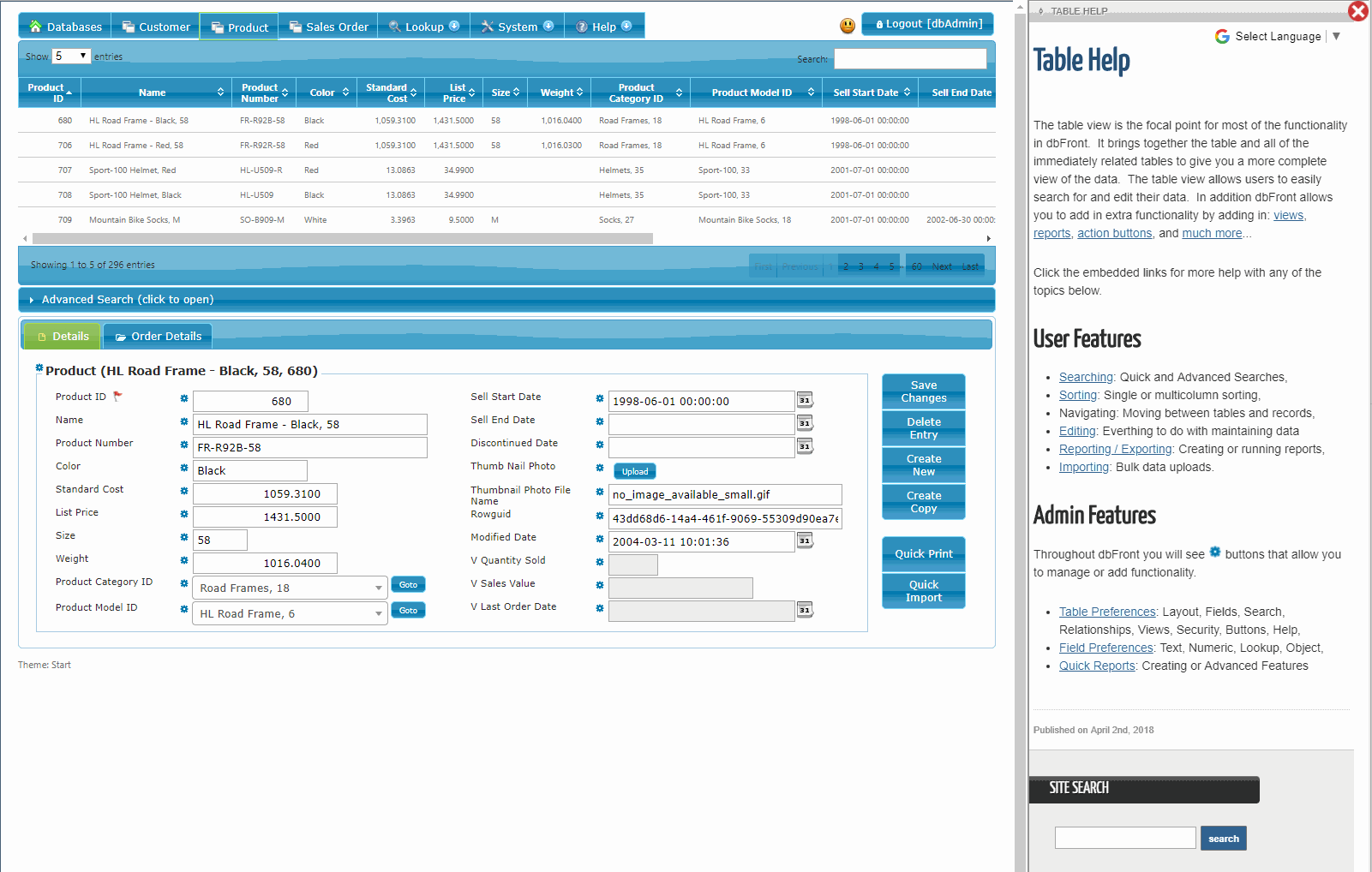 The Table Preferences is where you set up how the table will appear including the fields that will be available in the grid and details pane.
You can view the latter part of the video Adventure Works in 5 Minutes to see a walkthrough of the Table Preferences.
To access the Table Preferences you would click on the gear icon next to the table name in the details tab. You can see the details tab in the image to the right.
Table Preferences include the following:
Table Views
The Table Vies tab allows for the ability to add one or more views to a table. The purpose of table views is to make extra column information available. For more details see Table Views.
Row Security
The Row Security tab is used to manage user access to the individual table rows. For more details see Row Security.
Next Step
The next step is to: