Database Home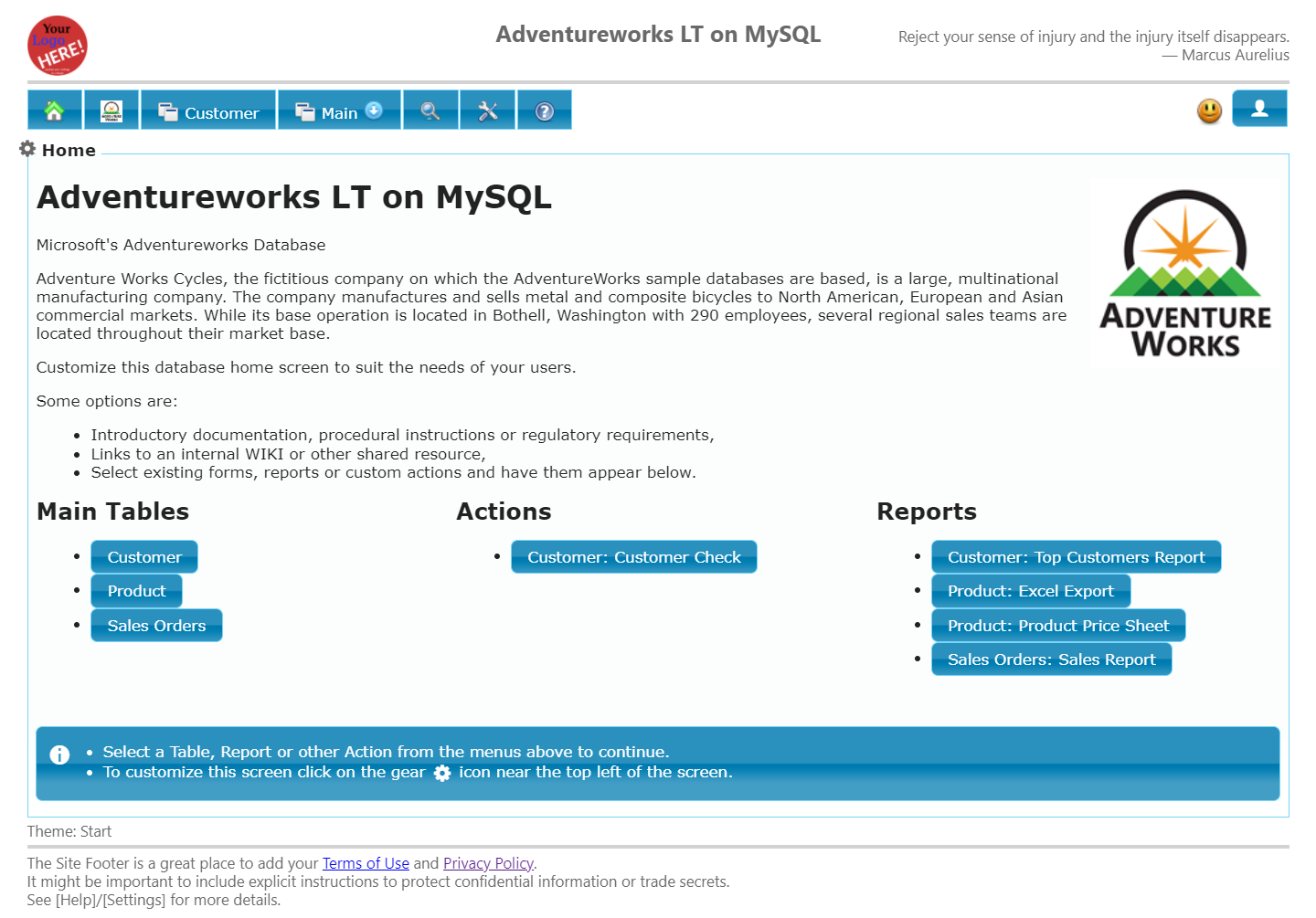 dbFront supports the creation of a Database Home screen.
You can change the title of the screen in the menu and you can make the Database Home the default page for a database.
The Database Home screen supports custom HTML and you can also add existing Forms, Reports and Actions.
Rich Text or HTML layout template,
Optionally add links to select Table Forms,
Optionally add links to select MultiRow Quick Reports,
Optionally add links to Action Buttons that don't require an active record,
Add Profile Fields and standard macros into the template,
Include a full-size Database Logo.
The setup for the Database Home is found in the second tab of the Database preferences. The database preferences can be opened from the gear icon at the top-left corner of the Database Home or from the Advanced Database screen.