Action Buttons
Action buttons allow for all kinds of interesting functionality such as:
Setting a Hidden or Read-Only field,
Running a database procedure,
Jumping to a new URL based on the current row, or
Opening a new URL in a popup window or dialog overlay (iFrame) based on the current row.
The applications of this could include:
You can view the video Buttons in Action to see this in operation.
Main Button Preferences
Once the table properties are saved then you will see the new button underneath the main buttons in the details area. Beside the button will be a gear icon allowing you to complete or update the settings of the action button.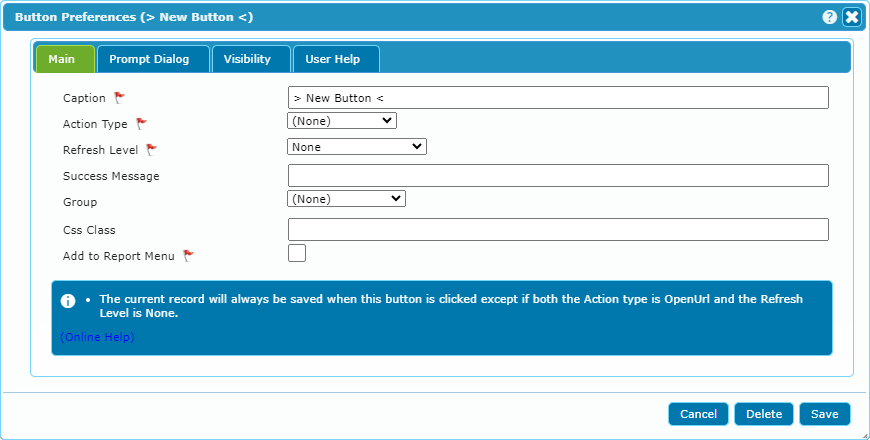 In the main tab of the Button Preferences you can update the following settings:
Caption: The name the users will see when they look at the button,
Action Type: The type of action the button will perform:

SetValue: Set a specified field value,
RunProcedure: Run a database procedure,
OpenURL: Open a URL in the current window, another tab or a dialog.

Refresh Level: How much of the screen will be refreshed when the button action completes,
Success Message: The message returned once the button action completes,
Add to Report Menu: FUTURE: A way of grouping buttons that trigger a report.